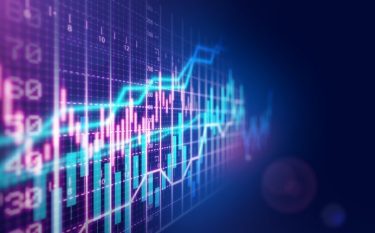 Kraken vs Binance Comparison
Kraken and Binance are two of the most well-known cryptocurrency exchanges on the market. While Binance has seen tremendous growth over the past few years and became the largest cryptocurrency exchange by volume in a rather short period of time, Kraken holds the title for one of the most trusted exchanges as it has never been hacked. Let's take a closer look at Kraken vs Binance and see which cryptocurrency platform will be the right option for you.
Kraken vs Binance Compared
Kraken
Trustworthy exchange
Supports many different funding options
Accepts users from across the globe
High trading volume
Binance
Easy sign-up process
Lowest transaction fees of any major exchange
175+ different digital assets available
Free deposits
Kraken Quick Overview
Founded in 2011, Kraken has a long history of providing the most important feature of a cryptocurrency exchange: not getting hacked. The exchange offers a variety of cryptocurrency trading options, and they aren't afraid to delist altcoins that they think do harm to the overall cryptocurrency space, such as Bitcoin SV. The flipside is that Kraken doesn't offer as many cryptocurrency pairings as some of its competitors. To learn more check out our comprehensive Kraken review.
Kraken Pros & Cons
Their track record when it comes to security is nearly unmatched in the cryptocurrency industry
One of the most liquid exchanges in existence
Can trade on multiple exchanges via their Cryptowatch platform
Fees at this exchange are quite competitive
Does not have a simple, brokerage-esque interface for Bitcoin and crypto newcomers
Unavailable to residents of New York and Washington
Binance Quick Overview
When measured by volume, Binance is currently the most popular crypto exchanges in the world. Low fees and the availability of a large number of trading pairs have been key to the increased popularity of this exchange, along with the fact that the trading limits on a non-verified account are quite high.
Binance Pros & Cons
Can trade up to 2 Bitcoin per day without handing over personally-identifying information
Competitive fees with Pro account
Nearly 600 trading pairs listed on Binance
High liquidity
Cannot connect a bank account to this platform, stablecoins are used instead
Has had some bugs and security issues pop up over the years
Beginner Friendliness
Both Binance and Kraken are exchanges that are generally trusted as safe and secure for cryptocurrency traders; however, Binance has a feature that makes it a bit friendlier to beginners. When trading on Binance, users are able to choose a "basic" trading engine that makes trading as simple as possible. The interface simply asks the user to input the amount of a particular cryptocurrency they would like to trade for another cryptocurrency.
Having said that, Binance only works with stablecoins, which could be confusing for newcomers. After all, a new user will need to get some cryptocurrency from an alternative source before they're able to use the Binance platform at all. For someone who wants to attach a bank account to their cryptocurrency exchange of choice, Kraken will be a better option here. Kraken also has a simple interface option for trading; however, it's not as basic as what is offered by Binance.
The best exchange option between Binance and Kraken for a beginner will likely depend on whether that individual already has some cryptocurrency holdings.
Trust & Security
In terms of trust and security, it's no contest: Kraken is clearly the better platform.
Kraken was originally founded in 2011 and has never been hacked, while Binance has faced multiple security issues since it was launched in 2017. Additionally, Binance operates in a sort of legal gray area where they don't want to tell people where they're actually headquartered, which could be viewed as an existential risk to the platform. Conversely Kraken is based in the USA and is one of the most audited and regulated cryptocurrency exchanges in the world. Kraken even has a bank license in the USA, which gives you a good idea about the level of accountability at Kraken.
Fees
Both Binance and Kraken use a model for fees that is commonly found in the cryptocurrency exchange industry. As a user trades more volume on their exchange of choice, they will gain access to lower fees. Choosing between Binance and Kraken based on fees will depend on how much trading you expect to do on the platform. For small amounts, Binance will be a better option; however, those trading millions of dollars worth of cryptocurrency per month will, generally speaking, find lower rates on Kraken.
It should be noted that Binance has its own token, Binance Coin (BNB). It enables traders to gain access to discounted trading fees when fees are paid in BNB.
Sign-Up Process
Much like the security features found at Kraken are much better than those found at Binance, Binance is the clear winner in terms of the sign-up process. This is mainly due to the fact that Binance allows up to 2 Bitcoin of daily trading without going through any sort of serious account verification process. The only sort of identification that is required to trade on Binance is an email address.
Of course, if you want to trade large amounts of cryptocurrency with your account, you'll need to go through the same sort of identity verification process that is found on Kraken and basically every other cryptocurrency exchange.
Kraken requires a very high degree of identification because it is a regulated exchange that's based out of the USA. On the bright side there are some Kraken sign-up offers you might be able to take advantage of to get a nice bonus. Binance also offers sign-up bonuses new new users depending on trading volume.
Available Cryptocurrencies
Binance is well-known as the exchange to turn to when you can't find the crypto asset you wish to trade on your current exchange. There are 175 altcoins that can be traded against Bitcoin alone on Binance, while there are only 28 cryptocurrencies available on Kraken at the time of writing. Of course the number of available cryptocurrencies should not be confused with the number of available trading pairs.
Both exchanges offer all the industry's heavy hitters including Bitcoin, Ethereum, Tether, Cardano, Polkadot and more.
In general terms, if Binance doesn't offer a cryptocurrency for purchase than you don't want to buy it. That's an exaggeration but Binance really is an industry leader when it comes to offering a wide range of cryptocurrencies. At last check the exchange offered over 500 different coins.
While Binance offers much greater variety in terms of the crypto assets on the platform, Kraken tends to do more research into a project before it is listed on their exchange. Having said that, both Binance and Kraken have de-listed sketchy coins over the years.
Standout Features
The two key stand out features found with Kraken are its Cryptowatch platform and the level of security offered by the exchange. Cryptowatch allows users to trade on multiple different cryptocurrency exchanges via a single interface. Additionally, Kraken's record when it comes to security simply cannot be matched by anyone else in the market.
For Binance, the sheer number of altcoins available on the platform cannot be overlooked. No other liquid exchange comes close to Binance in terms of the availability of various crypto assets on the platform. Binance also offers industry-leading liquidity (or volume). That means that you'll never have a problem buying or selling crypto on Binance. Even obscure coins are easy to purchase on Binance.
Conclusion: Kraken Better for New Crypto Converts
Instead of trying to figure out whether Binance or Kraken is better as a cryptocurrency exchange, you should think about what sorts of features you need in particular.
If you're a cryptocurrency user who is looking for a wide variety of altcoins to trade, then Binance will definitely be your platform of choice. In addition those trading large amounts of cryptocurrency every month will want to stick with Binance due to the lower fees found at the higher trading thresholds and level of security offered by the exchange.
On the other hand it can't be understated how important good security is when it comes to cryptocurrency exchanges. Kraken is widely considered on of the most secure cryptocurrency exchanges in the world thanks to the highly-regulated nature of cryptocurrency exchanges based in the USA.
Kraken will also likely be a better choice for new crypto users because, out of the two, it's the only exchange that lets users purchase crypto with fiat cash (such as USD, CAD, GBP). Just be prepared to provide a fair amount of identification to get started on the site.
Share On social Media 👇