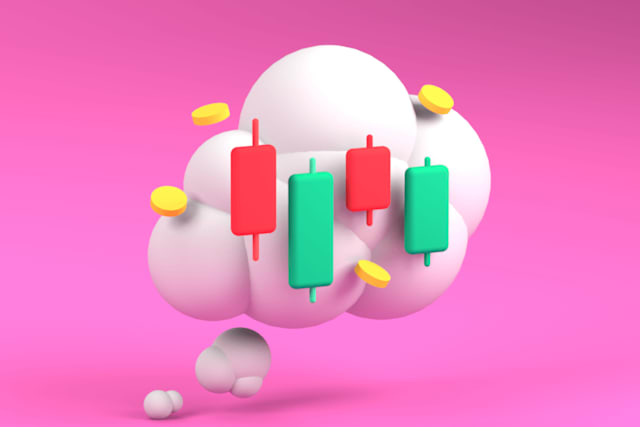 How to Create a Bitcoin Address
Just like an email address ensures your message gets to the right person, a Bitcoin address guarantees your crypto is sent safely.
So: you've decided to buy Bitcoin. But wait! What's all this talk about a Bitcoin address? Do you need a private key? Where does a Bitcoin wallet fit into everything? Here's our ultimate (and simple) guide to creating a cryptocurrency address.
What Is a Bitcoin Address?
Just like an email address ensures your message gets to the right person, a Bitcoin address is crucial for guaranteeing your crypto makes its way through the blockchain safely.
A public key is a snazzy bit of cryptographic code that allows you to send and receive BTC — and in some cases, this comes in the form of a QR code.
Thankfully, you don't need a PhD in computer science to start using the Bitcoin network. Most exchanges and wallets will create an address for you after you've bought some Bitcoin.
How Does Address Generation Work?
The scariest thing about a new address can be how long it is — anywhere from 26 to 35 alphanumeric characters. A BTC address starts with "1," "3," or "bc1."
Bitcoin transactions cannot be canceled or reversed, kind of like a bank account transfer, meaning it's crucial to double-check and triple-check the address format before it's sent.
If Bitcoin payments are sent to the wrong cryptocurrency wallet, you might face an uphill struggle in getting the owner to send the funds back to you.
Where Can I Store a Bitcoin Address?
Keeping your private and public keys safe is really important — and there are several ways you can protect your Bitcoin from people with bad intentions.
1. BTC Exchanges: Platforms like Coinbase and Binance offer a familiar experience that's just like logging into a PayPal account or online banking. These mobile wallets are available on Android and iOS, and provide a complete transaction history. Better still, passphrases and two-factor authentication can help keep your account secure.
2. Hardware Wallet: One downside of an online blockchain wallet is the risk that your BTC could be stolen if it's stored in a so-called "hot wallet" connected to the internet. A hardware wallet means your coins are encrypted and stored on a physical device, offline and in cold storage. Many of these products support other cryptocurrencies too, including Ethereum.
3. Paper Wallet: If you want to be really old fashioned, you can write down your Bitcoin address on a piece of paper — or print it out. This approach to private key storage isn't without risks. If you lose your paper wallet, your BTC may be lost forever.
Share On social Media 👇