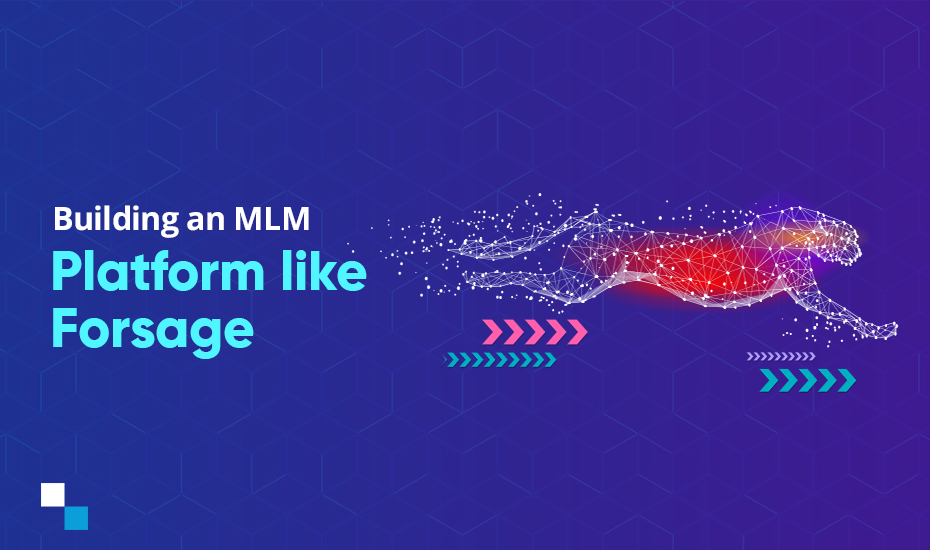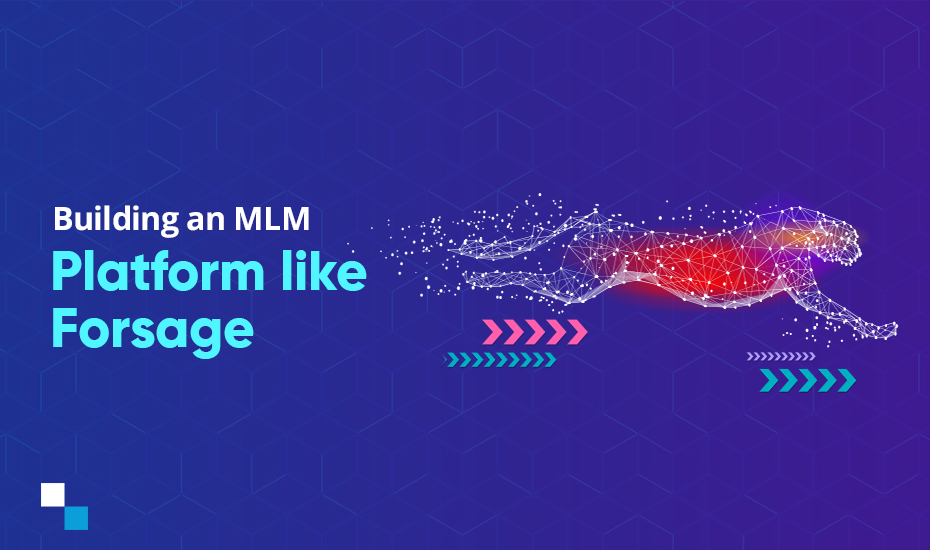 If a big chunk of people keen on making steady crypto earnings want to start an MLM (multi-level marketing) business, there has to be some merit in it. If you are also planning to build smart contract based MLM software like Forsage, this blog will guide you on everything related to the Forsage platform and how you can build one.
A decentralized and ready-to-deploy smart contract, Forsage is defined on its official website as the 'Ethereum Blockchain Matrix Project'. Forsage appeared online in the middle of March 2020. It is a state-of-the-art smart contract that can automate the MLM matrix project within the purview of Ethereum blockchain protocols.
Customizable white label clone script
Forsage MLM clone script allows you to quickly execute your cryptocurrency matrix project. You are free to tweak features like joining fees and commission for various levels. As the owner of the MLM business, you can decide on the type of MLM plan – Binary, Unilevel, etc.
The smart contract automatically collects the transaction fee from each distributor on joining. It also releases the payment to the upline on its own.
Understanding how does the program work
Forsage matrix marketing resembles Network marketing as you may know. However, the matrix has a limited number of places while the number of reinvests is limited.
In Network marketing, your immediate link is the person who invited you. Similarly, in the matrix, the referral link represents your immediate upline. The matrix will always make you follow your referrer, to each of the slots they have activated.
Forsage clone matrix has the following two sub-programs:
Forsage x 3 and Forsage x4
Forsage x3 matrix sub-program fixes 3 places below you in one row.
Forsage x4 places two rows below you. 2 places are in the first row while 4 places lie in the second row.
Anyone who registers with Forsage opens up both of these programs simultaneously. Moreover, there is no provision of expiration dates regarding the occupation of the slots.
How to upgrade to the next level in Forsage
When partners begin joining your team, you will want to move to the next two or three levels for X3 and X4. It is in everyone's best interests to fund the first three levels at the earliest as it will help them get the best return. This will prevent them from losing any profits in case their team members went for an upgrade before they did.
For upgrading to the next level in Forsage, click on the buy shopping cart icon. Confirm the payment on your chosen wallet, Trust or Metamask. The upgrade will be complete in less than a minute.
Prominent features of Forsage
If you are using Forsage clone script to build your MLM platform, you can get the following features integrated into your platform:
Free from any external intervention
Your MLM runs on a smart contract on the Ethereum blockchain, making it secure from any kind of external intervention.
No possibility of interference with data
Unhindered access to the project enables the continued participation of your users in the matrix project. They can keep a constant watch on the transactions, thus eliminating any possibility of interference with data.
The Forsage smart contract facilitates instant payments to the members of the program.
Hierarchy-less equalizing experience
This MLM is a crowd-funded decentralized matrix project where all members enjoy equalizing experience without any hierarchy.
Unprecedented transparency
A big advantage of Ethereum blockchain is that all transaction history is available to participants on the network. This ensures unprecedented transparency in the system.
Pseudonymous transactions
On Ethereum blockchain, your pseudonym is the address to which you receive cryptocurrency. Though it is not anonymous, people, in general, won't be able to know your identity.
Summing up
Developing a smart contract based platform from ground zero requires considerable time and cost. However, if you are keen on starting at the earliest, it is time to invest in smart contract based MLM like Forsage.
At Antier Solutions, we provide the expertise you need to launch your smart contract based MLM platform. We offer a Forsage clone script solution, and at the same time, we can build a custom MLM platform for you based on your requirements.
Connect with our subject matter experts to share your business needs
Share On social Media 👇