cryptoshrink.io is an online link shorten software that pays it members by using the software unlike other link shorten where you pay to get access to use their services, in other hand cryptoshrink gives its users and members a blog platform to learn about the top trending leading cryptocurrencies, while you use cryptoshrink you have the opportunity to learn more about cryptocurrencies why you still earn on cryptoshrink, you can earn (In cryptocurrencies like Bitcoin, litecoin, bitcoin cash and perfectmoney.)
What is Litecoin?
You might read some articles that claim Litecoin is a Bitcoin fork. It isn't (technically).  A fork is a split in the Bitcoin blockchain, whereas Litecoin broke from the Bitcoin codebase.
The two blockchains do not have a shared history, and Litecoin is definitively a different cryptocurrency to Bitcoin. Nonetheless, because of the shared codebase, Litecoin does share some similarities as well as significant differences to Bitcoin.
Related Articles
Step to earn earn Litecoin on cryptoshrink
You can start earning Litecoin on cryposhrink in just two (2) Steps.
step1: Create An Account
Head over to our main page https://cryptoshrink.io locate the "GET STARTED BUTTON ON FAR RIGHT"
 fill in your personal detail and check the "Terms and condition" also check the "Am not a robot" provided below to allow you register.
Step 2: Setup your account throung your users dashboard to Litecoin (Ref to the image below for guide line)
Go to settings-> navigate to -> profile then locate ->Withdrawal Info choose Litecoin-> Add your Litecoin address and click submit.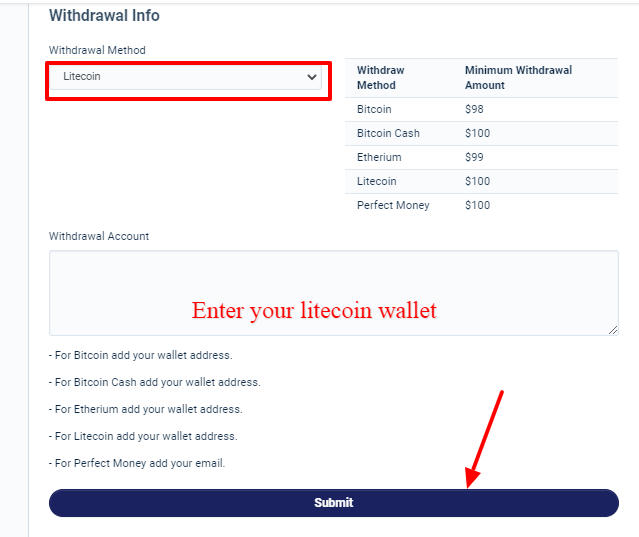 Share On social Media 👇