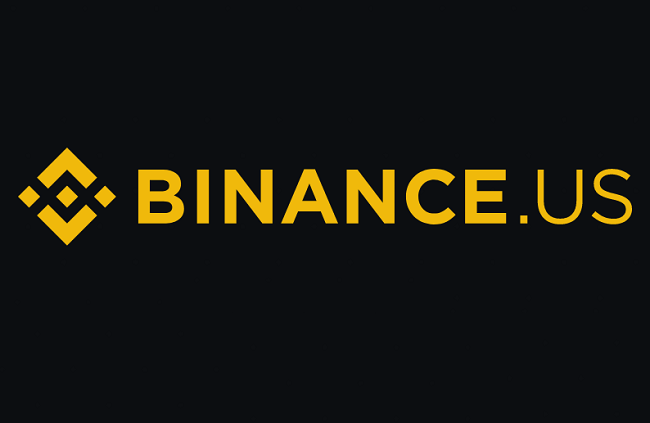 Binance.us is a branch from the parent site Binance which was designed to cater for its users from the United States. Binance.US can grab investors' attention with lower fees than many other cryptocurrency exchanges.
They are the American partner of Binance, which by trading volume, is the largest cryptocurrency exchange in the world. The parent site was launched in 2017 and by 2019, it stopped accepting users from the US. They later announced that instead they will partner with the US based version of its platform called Binance.US.
Since the introduction of Binance.us in 2019, the parent site Binance has received lots of regulatory scrutiny – like when the Italian regulators on July 15 announced that Binance was no longer allowed to operate in the country.
According to reports by Bloomberg, In May 2021, the U.S Government investigated Binance for tax fraud and money laundering. Till date, US investors cannot use the parent Binance site, but Binance.US offers users over 50 cryptocurrencies for investors to choose and trade from.
The best highlight for Binance.us is its low fees compared to some other exchanges and also have an easy-to-use buy/sell option for beginners, while more advanced traders can get the benefit of its in-depth "basic" and "advanced" trading platforms.
Pros and Cons
Pros
More than 50 cryptocurrencies available.
25% trading fee discount if you pay fees using Binance Coin (BNB).
Low trading fees compared to other exchanges.
Cons
Not available in seven U.S. states.
Fewer crypto-to-crypto currency pairs than global Binance site.
Partners with Binance which has a history of regulatory scrutiny.
Site is not very beginner friendly, can be difficult to use.
Lack of information on security.
$10 minimum trade amount.
Binance.Us Overview
Option for recurring investments, for dollar-cost averaging.
Flat 0.1% fee for spot trades; 0.5% fee for instant buy/sell
50+ currencies available
$10 minimum trade
Not available in seven U.S states (Connecticut, Hawaii, Idaho, Louisiana, New York, Texas, or Vermont).
Available Cryptocurrencies on Binance.Us
Binance.Us has over 50 cryptocurrencies you can trade with, including:
PAX Gold (PAXG)
Harmony (ONE)
Orchid (OXT)
Helium (HNT)
Chainlink (LINK)
Cardano (ADA)
Stellar (XLM)
Tether (USDT)
Another place where Binance.Us shines is in trading pairs. They offer a large number of trading pairs which includes option to trade two crypto without need for a fiat or the need to cash out one for USD. There is also options to trade between crypto and fiat like USD.
Binance.Us Fees
Binance.Us offers an option to auto buy and sell cryptocurrencies using U.S Dollars, and each of these buy/sell transactions charge a 0.5% fee. The interface is simple and similar to what you will find on other competitors.
But to take advantage of its competitive 0.1% standard fee, you'll need to spot trade through the Binance.US trading platform. This can be confusing if you're unfamiliar with exchange lingo; on other exchanges, this type of trading and fee structure is typically used in more advanced platform options, such as Coinbase's Coinbase Pro or Gemini's Active Trader.
Binance.Us also offers spot trading which simply means you're not technically "buying" the cryptocurrency, but instead trading your USD for it through either a market or a limit order. A market order means you agree to trade for the currency at the current market price. A limit order lets you put in a designated price at which you want the trade to occur, and when the currency reaches that price, the trade happens automatically.
Deposit and Withdrawal Fees
Of course, before you trade money for crypto, like every other exchanges, you will need to deposit. The fees for this are minimal, especially if you transfer from your bank account using ACH.
| METHOD | MINIMUM WITHDRAWAL | DEPOSIT FEE | WITHDRAWAL FEE |
| --- | --- | --- | --- |
| ACH (automated clearing house) | $1 | $0 | 0 |
| Wire transfer | $100 | $0 | $15 domestic, $35 international |
| Debit card | N/A | 4.5% | N/A |
Security
We looked through the website, and we couldn't find any information from Binance.US about its security measures and protections. The only statement we could get from its homepage: "We use state-of-the-art storage technology to protect your cryptocurrency and USD assets."
Binance.US does not provide information on an internal wallet offering, but you can keep your coins within your account on the exchange. It also partners with Trust Wallet, a third-party hot wallet option. You can withdraw your coins from your account onto your own hot or cold storage option at any time (for a fee).
Who can use Binance.Us
Bianance.Us is for anybody who is interested in investing in crypto and are not based in any of these states Connecticut, Hawaii, Idaho, Louisiana, New York, Texas, or Vermont. It offers both an easy buy/sell interface and more advanced trading views. It has low fees, and further fee discounts for using its native currency, BNB, and does offer some educational content through its on-site blog.
Conclusion
Despite having low fees, we do not recommend Binance.Us for beginners. They don't offer any details or information about their security, or how your investment are secured, stored, or protected by the firm. Safety and transparency should be one of the mail things to look out for before choosing an exchange.
Share On social Media 👇