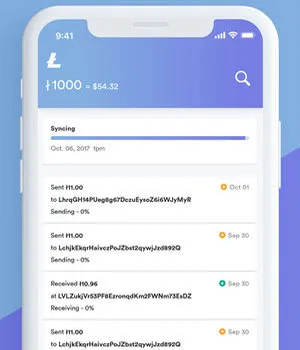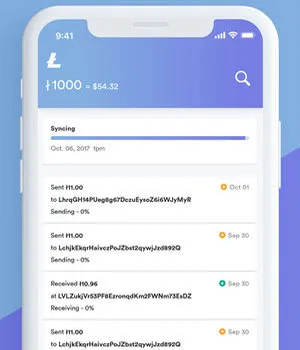 Litecoin is an open-source, peer-to-peer digital currency designed to offer lower transaction fees and faster processing times than bitcoin (BTC). Since its launch in 2011, Litecoin has grown to become one of the most well-known cryptocurrencies in the world, firmly cementing its position in the top 10 cryptos in terms of market capitalization.
If you're thinking of buying any Litecoin, you'll need to find a secure wallet in which to store your funds. However, with several wallets available, you'll need to thoroughly research your options before choosing one that's right for your needs.
Keep reading to take a closer look at eight of the best Litecoin wallets.
Top wallets for Litecoin
Last updated July 2020. Prices are subject to change and should be used as a general guide only
What to look for in a Litecoin wallet
Whether you're looking to store Litecoin, bitcoin or any other cryptocurrency, there are several important features you should look for in a wallet. These include:
User-friendly interface. Cryptocurrency wallets can be complicated and confusing, especially for new users, so make sure you choose a wallet designed with a simple and straightforward user interface.
Currency support. Don't assume that every available cryptocurrency wallet will support Litecoin. Check the fine print to make sure the wallet you've chosen can store Litecoin and, if you're looking to store other coins and tokens, verify that they're supported as well.
Security. Make sure that any wallet you choose has security features in place to protect your funds, such as secure PINs, two-factor authentication, encryption and the ability to generate multiple addresses.
Backup facility. Check to confirm whether the wallet has a backup facility so you can easily restore your wallet if something goes wrong.
Support. If you ever have a problem with your wallet, is it quick and easy to access customer support? Look at the contact methods available and do some research to find out about the experiences other users have had with customer support.
Development. Try to find a wallet that's backed by a development team that's committed to improving and upgrading the wallet, such as adding extra security features or integrating support for more currencies.
Tips for securely storing your Litecoin
Remember the following tips to help ensure the safe and secure storage of your Litecoin:
Consider offline storage. Offline (or cold) wallets are generally considered to offer the safest way to store cryptocurrencies. If you're holding a large amount of funds and you don't plan on trading them anytime soon, moving them to a hardware wallet may be the best option.
Secure your wallet. Be careful to make the most of all the security features provided by your wallet, such as creating a secure PIN and setting up two-factor authentication.
Backup. Back up your wallet regularly to ensure that your backup reflects your most recent transactions. That way you can still access your Litecoin if an unexpected problem occurs.
Password protection. Choose a strong password and make sure you never give it, or your private key, to anyone else.
Protect your computer. Make sure your PC is protected by the latest antivirus and anti-malware software to minimize the risk of hacking.
Share On social Media 👇